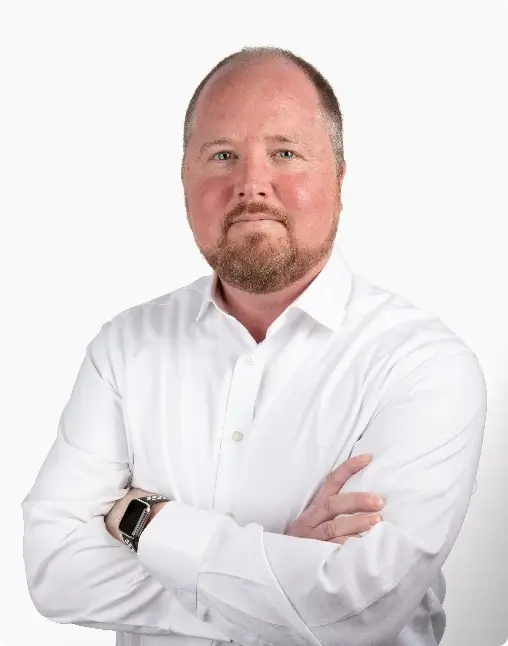 Tim Doyle, CFP®, MBA
Chief Investment Officer
PASSION: My passion is learning, then distilling knowledge and experience into strategies that can help our clients live their best lives.
ROLE: I am responsible for overseeing our investment portfolios, developing client-centric strategies, market and investment research, and managing risks to ensure the long-term financial well-being and success of clients.
INDUSTRY EXPERIENCE: 18 years
EDUCATION: Bachelor's Degree from Virginia Tech, MBA from the University of Colorado, CERTIFIED FINANCIAL PLANNER™ (CFP) designation.
HOBBIES: my life beyond work is filled with hobbies and interests. I love to cook and test new cuisines and techniques while hosting friends and family. I love traveling and being active with my wife and two boys as we create memorable experiences. Whenever time allows, I enjoy fishing with my kids, swimming, playing guitar, golfing, training, hiking, kayaking, and exploring scenic drives while listening to books and podcasts. My job also allows me to employ another passion, which is writing, and I am thrilled to be afforded the opportunity to communicate with our clients, team and partners through periodic blog posts and other content.
Tim is an esteemed professional serving as the Chief Investment Officer (CIO). With a wealth of experience in the investment industry, he possesses a deep understanding of market dynamics, asset allocation, and investment strategies. Tim is responsible for overseeing the company's investment portfolio and developing sound investment strategies to maximize returns while managing risks effectively. Renowned for his keen analytical skills and ability to educate and empower clients in investment management, he plays a critical role in shaping the company's investment philosophy and driving its long-term success. With a client-centric approach and a commitment to delivering superior investment performance, Tim helps ensure that clients' financial goals are met, and their wealth is optimized. His strategic insights, combined with a passion for innovation, make him an invaluable asset to our client's experience. Tim began his career in financial services in 2005 and has worked for some of the most prestigious firms in the industry including a national bank, JP Morgan, and a prestigious private wealth management firm in Boulder, CO before joining Destiny Capital in 2014. Throughout his career, Tim has gained experience with investment strategies of all kinds, including hedge funds, private equity, pooled investment vehicles, liquid public markets, and much more. This experience and diverse perspective are invaluable in allowing Destiny Capital to identify suitable and appropriate investment strategies that will help clients achieve their financial goals and live remarkable lives.