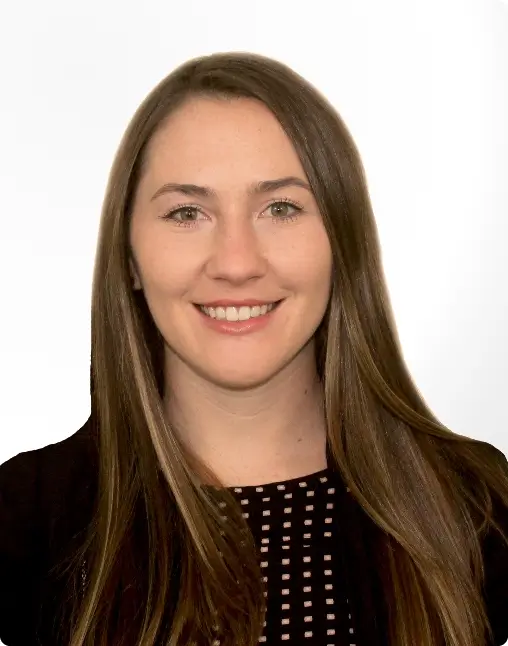 Tedi Hughes, CFP®
Senior Client Wealth Coordinator
PASSION: Helping our clients achieve their financial goals through proactive and detailed planning.
ROLE: My role is to anticipate client's needs and eagerly go above and beyond to deliver exceptional service.
INDUSTRY EXPERIENCE: 7 years
EDUCATION: Tedi graduated from the University of Missouri, earning her Bachelor of Science in Human Environmental Sciences with an emphasis in Financial Management Services. Additionally, she holds the CERTIFIED FINANCIAL PLANNER™ designation.
HOBBIES: Spending quality time with my husband and our daughter. We enjoy hiking with our dogs, trying new foods, and quiet movie nights at home.
As your Sr. Client Wealth Coordinator, Tedi collaborates closely with your designated Client Wealth Strategist, offering extensive assistance for your financial planning and servicing requirements. Tedi's proactive approach involves monitoring and updating your financial plan, ensuring the prompt fulfillment of all commitments. Moreover, she takes charge of scheduling meetings, organizing crucial documents, taking detailed meeting notes to enable your undivided focus, and following up on action items. In addition to her dedication to your service, Tedi leads our Financial Planning Committee. She researches financial planning topics and works with the team to create consistent standards of planning and deliverability. Tedi began her career in the financial services industry in 2016 assisting individuals and families with income tax preparation. Shortly thereafter, Tedi moved to Colorado and worked for a financial planning firm in Arvada before joining the Destiny Capital team in 2018.