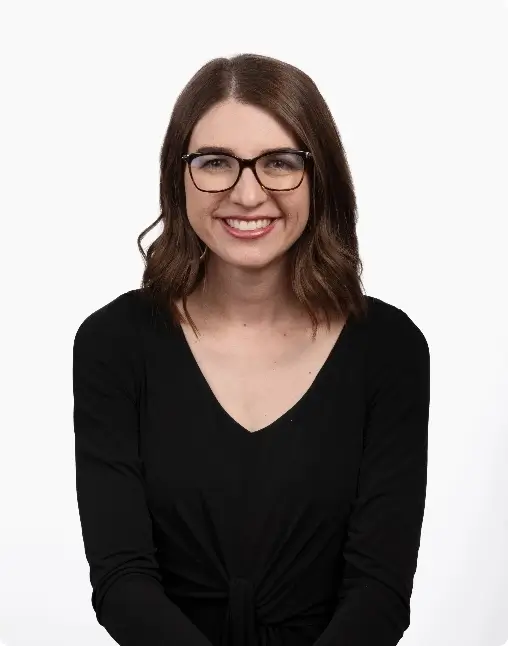 Megan Pecherek, CFP®
Client Wealth Strategist
PASSION: Utilizing my knowledge of financial planning to empower individuals to align their capital with their unique values and life's purpose.
ROLE: I partner closely with clients to help translate their financial vision into reality by collaboratively designing a roadmap that encompasses their entire financial world.
INDUSTRY EXPERIENCE: 8 years
EDUCATION: Megan graduated Magna Cum Laude from the University of Missouri, earning her Bachelor of Science in Human Environmental Sciences with an emphasis in Personal Financial Planning. Additionally, she holds the CERTIFIED FINANCIAL PLANNER™ designation.
HOBBIES: I cherish moments spent with my husband and son. Together, we enjoy boating, spending time at my family's farm, and traveling to explore new places and reconnect with friends and family. Before our son's first birthday, he had already embarked on 19 flights and visited 22 different states with us. In the warmer months, I can't resist spending my time in the garden, growing a variety of vegetables and flowers. When the vibrant blooms finally grace the garden, I find joy in crafting floral arrangements for loved ones and my home.
As a Client Wealth Strategist, Megan works closely with you to transform your financial aspirations into tangible achievements. By gaining a deep understanding of your entire financial landscape, she is able to collaborate with you and craft a comprehensive financial roadmap that aligns with your vision. Together, we develop strategies that not only bring your goals to life, but also consider avenues for growth, tax optimization, and risk management. Megan has 8 years of experience of advising and helping families preserve, nurture, and grow their wealth. Prior to joining Destiny Capital in 2019, Megan worked with a multi-family office serving high net worth families across the nation. She particularly enjoys leading families on their purpose-driven path that supports their unique goals and values through investment management and wealth planning. Megan is skilled at listening and understanding the wants/needs in your life and aligning them with your capital.