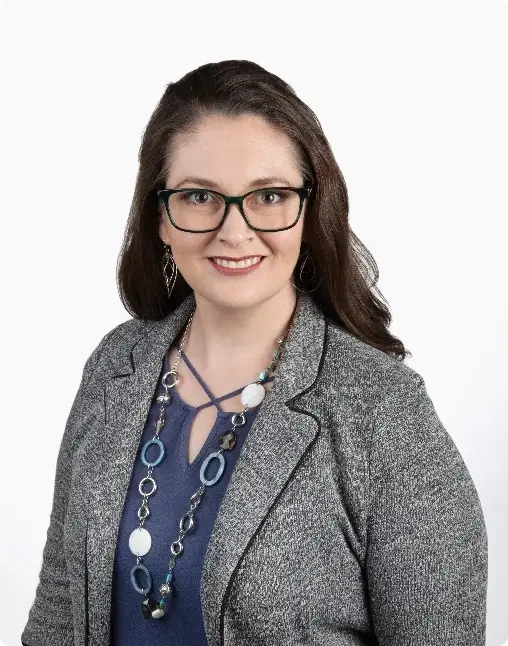 Jennifer Krueger, CFP®, MBA, CRPC®
Client Wealth Strategist
PASSION: Building authentic relationships and being a trusted advisor through life's seasons. I aim to have a profound impact on the people and families that entrust us with some of their most important life decisions. It's not just about numbers and investments; it's about understanding your vision, values, and making the best decisions for your unique circumstance in an ever-changing world.
ROLE: Through a dedicated partnership, I help empower clients to achieve financial well-being and enable them to fully embrace life's joys and opportunities.
INDUSTRY EXPERIENCE: 15 years
EDUCATION: Bachelor of Arts with an emphasis in Foreign Language from Colorado State University; Master of Business Administration with dual emphases in Marketing and International Business from University of Colorado, Colorado Springs; Chartered Retirement Planning CounselorSM, and CERTIFIED FINANCIAL PLANNER™ designations.
HOBBIES: I love tinkering on home projects with my husband, cooking for people I care about, playing board games with family and friends, and getting outdoors with our dogs, Rosie and Donut. I also got bit by the travel bug when studying abroad in college and am often dreaming up our next adventure.
As a Client Wealth Strategist, Jenn partners with you to bring your vision to life by having a profound understanding of your entire financial world and then collaboratively designs a financial roadmap to make your vision a reality. You can think of Jenn as someone that helps conceptualize your financial goals into concrete plans of action with an added lens of growth opportunities, tax, and risk mitigation.
Jenn has over 15 years of experience serving investors as lead Advisor, technical planner, and financial educator. Prior to joining Destiny Capital, she spent several years specializing in employer sponsored retirement plans and facilitating workshops and educational seminars for retirement investors across the country. She finds immense joy in navigating the ever-evolving realm of financial planning, relishing the opportunity to devise customized strategies that cater to individual client goals. Her remarkable talent lies in building meaningful connections and employing creative problem-solving to address client needs effectively.