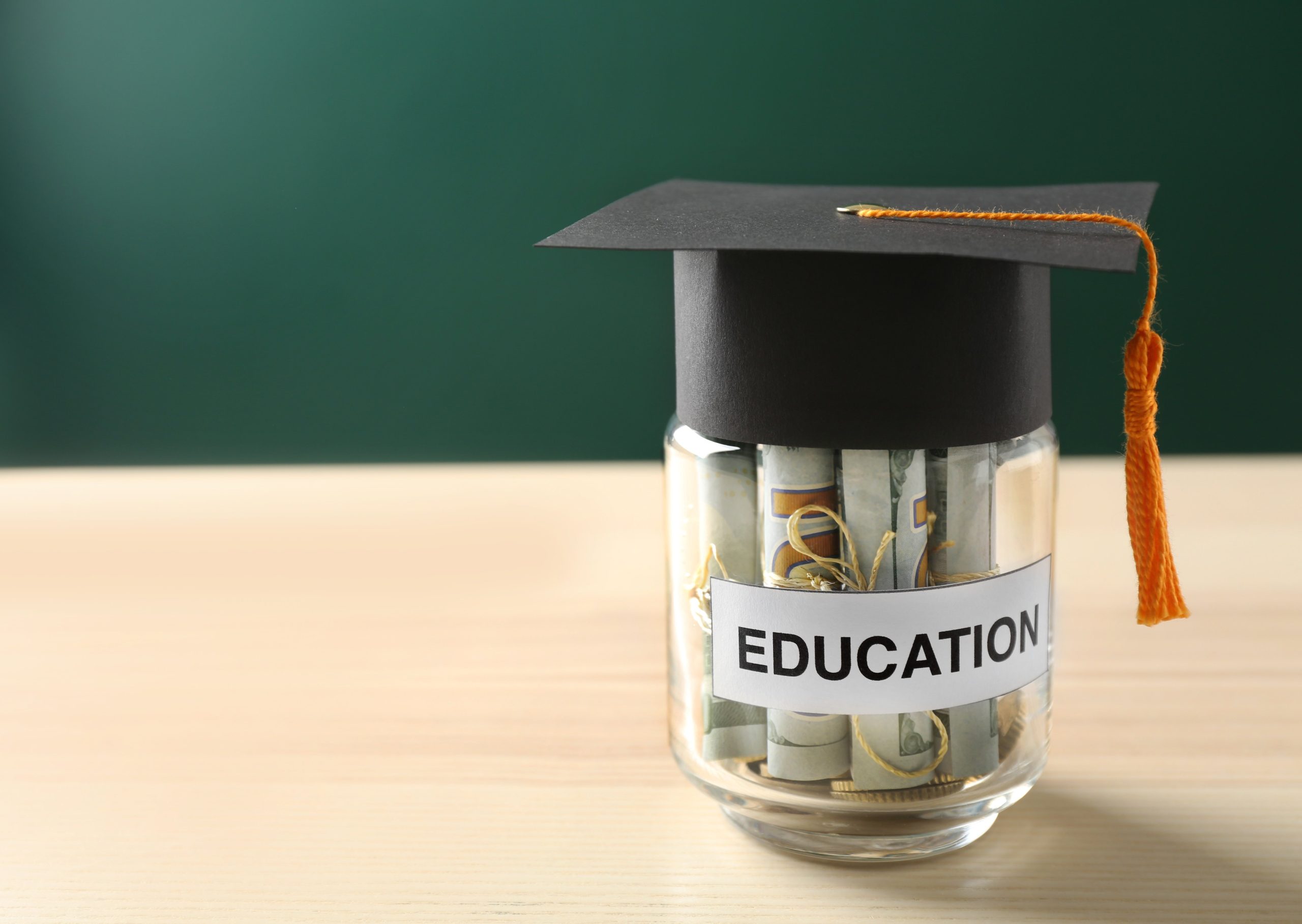 How to Pay for College
We have all heard the horror stories of newly graduated college students who have crippling debt and are just starting their working careers. It seems to be inevitable these days. With so many students needing to advance their education just to be considered in the job market, we need to start thinking of college as a necessity and start planning ways to pay for it.

The first way to fund college (or other educational expenses) is to start saving beforehand. The most common savings vehicle is a 529 Plan, which is a great way to save specifically for college or other qualified education purposes. However, there are some things you should consider before using a 529 Plan because there is a penalty for withdrawing the funds if they are not used for qualified education expenses. If the funds are not used for qualified education expenses, taxes must be paid on the growth of the fund and there is a 10% penalty on distributions. (However, if the original beneficiary does not use all (or any) of the funds inside the 529 Plan, the beneficiary can be changed and used for the new beneficiary's qualified education expenses without penalty.)
529 Plan Basics
The owner is the parent/grandparent or whoever creates the account.

The beneficiary is the person who will use the funds for education purposes.

The beneficiary can be changed.

The funds grow tax-deferred.

Distributions are tax-free as long as the funds are used for education purposes.

Anyone can contribute.

Big changes in 2018:

Gift tax exclusion of $15,000.

Qualified distributions now include up to $10,000 in annual expenses for tuition that pays for enrollment or attendance at an elementary or secondary public, private or religious school.
Another way to fund educational expenses is to apply for grants and/or scholarships. Federal grants are typically for lower-income families and have strict guidelines on how to qualify. Need-based or merit-based scholarships are typically the route many students take to lower the cost of college. Scholarships for either the college institution or a third party organization have their own requirements and guidelines. These requirements can sometimes be "unusual" to say the least. For example, Jif Peanut Butter used to hold a creative sandwich-making contest to compete for a $25,000 scholarship. It may take some digging, but scholarships are out there.
Now we get to the student loan option. This might be the only way for some students to pay for higher education. There are a couple of options when it comes to loans:
Stafford Loan

Annual maximums, depending on year of school and credit hours, range from $5,500 freshman year to $7,500 senior year

Either subsidized or unsubsidized

Subsidized – no interest while in school

Unsubsidized – interest begins accruing immediately

PLUS Loans

Direct from the US Department of Education

Up to the cost of attendance minus any other aid

Parent or student can be the borrower

Unsubsidized – interest begins accruing immediately
Less traditional ways of paying for college could be to utilize a Home Equity Line of Credit or a loan from a 401(k). These options should be looked at carefully and are not appropriate for everyone. The pros and cons would need to be weighed before using these tools.
Besides buying a home, funding college may be the largest expense a person will incur. And just like buying a home, the various financing options need to be looked at in detail before jumping into anything. That's why we are always here to help.
---
Have any questions? We're here to help!
{{cta('b98204c7-0e0e-4d3b-895d-e54ef00e4f97')}}
Share this