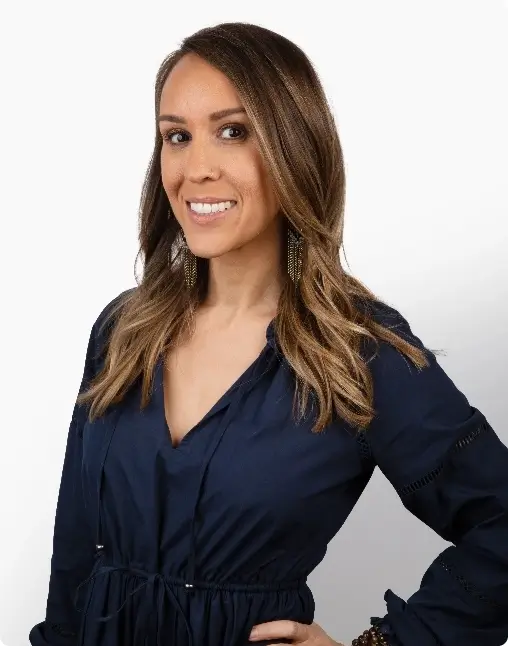 Renee Khandelwal
Employee Experience & Tech Curator
PASSION: Proving excellent operational support to our team so they can best serve our clients.
ROLE: I focus on leveraging innovative technologies to optimize the employee and client journey, foster collaboration, and drive operational efficiency. I create a positive and future-ready workplace environment for talented people to thrive.
INDUSTRY EXPERIENCE: 16 years
EDUCATION: B.A. from Colorado State University
HOBBIES: Outside of work, I am most committed to being a mother to my daughter. When I have time to myself, I spend much of it practicing yoga and studying Ayurveda. I create malas, write poetry, and love to cook, especially for my loved ones. Every spring I plant an herbal garden and in the warmer months use the harvest to create teas and personal care products. Music concerts and live shows are a big part of my life, along with travel and adventures both in Colorado and abroad.
Renee is a dynamic professional serving as an Employee Experience and Technology Curator, specializing in fostering a positive work environment and harnessing technology to enhance client experience, employee engagement, and productivity. Renee creates strategies to optimize the employee experience, leveraging digital tools and platforms to streamline processes, facilitate collaboration, and promote a culture of continuous learning and development. Renee is dedicated to creating an inclusive and empowering workplace environment where employees can thrive. In collaboration with Jarrod and Tiffany, they stay apprised of emerging trends in a commitment to enhancing the employee journey. She plays a crucial role in shaping a future-ready, digitally enabled workforce. Renee has been in the wealth management industry for over 16 years. Prior to joining Destiny Capital Renee held various roles. She began her career at Charles Schwab where she earned the Series 7 designation and learned about the world trading and customer service. She then moved into the private wealth management space, which is where she most enjoyed contributing to the success of smaller teams. She worked directly servicing client requests, preparing for and participating in meetings, executing trades, and creating best practices for internal client management. As the years progressed, Renee found a greater interest in operational support positions. She has found success in implementing innovative technology platforms, CRM (Client Relationship Management) system migrations and buildouts, process development and implementation, and employee experience and performance support.